Are you in the market for Westport real estate? Or have you already settled on a Westport beach house and want to know what to expect when closing on it? Closing is the final step in the buying process and happens on the date specified in your purchase agreement contract. Being aware of the closing process will help you prepare for all that's involved and ensure you get through all the steps with the least amount of stress. Here is what every homebuyer needs to know before closing on their new home.


1. You Will Need to Work with a Handful of Professionals
Having a solid team of Westport real estate professionals by your side during the closing process is crucial. These include not just the real estate agent who has been with you during the home search process but also a mortgage pro, home inspector, and possibly a real estate attorney. Not sure where to find these professionals or how to choose the best? Talk with your realtor to get expert recommendations.
2. Deal with Contingencies
Before you can close, the contingencies listed in the contract must be met. Common contingencies include:

◾ Home inspection contingency. To protect yourself and prevent the purchase of a home in disrepair, a home inspector should be hired to make sure there are no hidden repairs or other faults in the home that could cost you down the line.

◾ Appraisal contingency. Your mortgage company will require an appraisal on the Westport beach house you are buying to ensure they are not lending you more than what the home is worth. Your Westport real estate agent should take care of estimating your new property's current value by hiring a professional appraiser.

◾ Loan documents. You need to get final approval on your financing, even if you were already pre-approved for a loan. To prepare for this part of the closing process, gather your insurance information, income statements, ID, and copy of the contract, as well as other needed documents such as a divorce decree or alimony information.

◾ Homeowners insurance. You are required to have homeowners insurance on your new property to protect yourself (and the bank) should you have to repair, rebuild, or replace it. Your mortgage lender or Westport real estate agent will be able to connect you with an experienced insurance agent to help you with your needs.

◾ Final walkthrough. Your Westport real estate agent will schedule a final walkthrough of your new home approximately 24 hours before you close. This is the time to test lights, open and close doors, run major appliances, and generally ensure everything is in working order.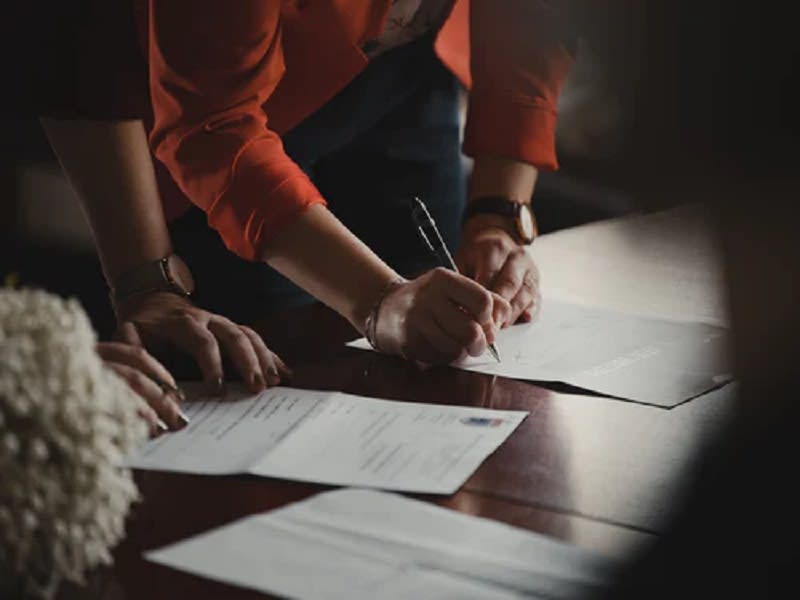 3. Be Cognizant of Timeline
The average closing process on Westport real estate takes around 30-45 days. It is common to experience delays and hang-ups resulting from the inspection, appraisal, or financing processes. To keep the delays to a minimum, make sure you are honest and upfront with your lender about any payment obligations you have, your current and past financial stability, and any other information they need to push your financing through. Remember that if you don't mention it to them in the beginning, they will likely find it during the closing process leading to delays or to you not receiving financing at all.
4. Be Aware of Costs
There are a number of costs involved with buying a Westport beach house, and the more you are prepared for all of them, the better. Closing costs are the third-party fees involved with finalizing the purchase of your home. They include the home inspection cost, your homeowner's insurance premium, appraisal fee, any attorney expenses, and costs to access your credit reports. The average homebuyer will pay around 3-4% of the purchase price of the home in closing fees. If you are buying the median-priced Westport home of $1.7 million, you can expect your closing costs to be around $51,000-$68,000.


5. Know What You Need to Bring on Closing Day
To make sure everything goes as planned on the day you close on your Westport beach house, you need to bring some required documentation. These include your photo ID, a cashier's or certified check payable to the closing company for the costs mentioned above, and any documents or paperwork that you have not yet turned in to the title company. To make sure you are adequately prepared, talk with your Westport real estate agent prior to closing day to get a checklist of everything you will need.
6. Understand What Will Happen on Closing Day
Knowing what to expect on the day you close on your home will eliminate any surprises and prevent unnecessary delays. On closing day, you can expect to pay any closing costs that have not yet been paid and sign a settlement statement listing all the costs related to the home sale, a mortgage note that states your promise to pay the loan back, and a deed of trust to secure the loan. The seller will also sign the documents needed to transfer the Westport beach house to you. Finally, the title company will register the deed in your name so that you are the official new owner of the home.
7. Be Aware of When You Can Move In
Most new owners of Westport real estate are eager to begin the moving process after all the papers are signed. In most cases, you will be able to do so as soon as the closing appointment concludes successfully. However, in some instances, the seller will ask if they can stay in the home for longer than usual or request a rent-back agreement. If either of these is the case, they would have been discussed prior to closing, and you would have needed to approve the request. If neither of these were agreed to, you are free to move into your new home.
Are you ready to take the next step and buy a Westport beach house? Being aware of the closing process will help you proceed with confidence when you make an offer on the home of your dreams. To ensure everything goes smoothly, reach out to a Westport real estate agent like those at Luxe Latitudes Team of Compass for expert assistance.