A small commute to the Big Apple
Many have spent years building a life in the big city, but as families grow and preferences change, many folks seek more space in a suburban atmosphere. Though living in a separate state away from NYC may seem further than ideal, Greenwich is closer to NYC than most imagine. In fact, located just 34 miles north along I–95 from central Manhattan, a Greenwich resident can make the drive in under an hour.
If driving is not preferred, there are several options by train. From the Grand Central Station, express train options will make the transit in just 40 minutes each way. Many commuters will experience longer travel times than this.
Like many towns on Connecticut's "Gold Coast," Greenwich is a suburb close to many big cities. As previously mentioned, Grand Central Station in New York City is about 40 minutes away by train. The state's biggest cities, like New Haven, Stamford, and Bridgeport, are all close by, and if there isn't enough big city life for you, Boston is only three hours away.
Livability
Livability is a study of what makes small to medium-sized cities great places for people to live. Research studies, informational and descriptive articles, and original photos and videos help potential residents and researchers look at community amenities, education, sustainability, transportation, housing, and the economy. Researchers then use that knowledge to make
city rankings
for various topics and create the annual list of the best places to live. Greenwich is currently
ranked as the 7th
best place to live in Connecticut, with an overall Niche grade of A+ for its superb family environment and excellent public school system.
The beaches
Greenwich's beaches and marinas
have something for everyone to enjoy. For example, Long Island Sound is a great place to swim for families or sail for avid boaters. To enjoy all Greenwich beaches have to offer, residents of Greenwich must buy a seasonal pass, which can be done by mail or in-person between May 1 and October 31.
Additionally, Great Captain Island and Island Beach are two small islands that can be reached by ferry in the summer. Many other private islands can also be seen from afar. Finally, Greenwich Point is a small peninsula that is an excellent place to picnic, swim, and sail. Residents and visitors are delighted to spend a day on any of Greenwich's fabulous beaches.
Natural beauty
Photo courtesy of TripAdvisor, Babcock Preserve
Connecticut's green landscape and natural beauty can almost make you forget that it's a state with so many people. In addition to the beaches overlooking the sound, green spaces like parks and trails are abundant in Greenwich. Almost 300 acres of forest and wetland make up the
Babcock Preserve
. Here, visitors can hike, cross country ski, and even horseback ride on designated trails. Not to mention, Greenwich Point has a lot of scenic parkland along the shore, and nearby Audubon has seven nature reserves with trails that go for nearly a hundred miles.
It's important to remember that Greenwich is on the southernmost tip of New England, so it experiences the best of all the seasons. The leaves change to vibrant colors in the autumn, and the winter months bring dazzling snow, and if you're lucky — snow days! The town turns a bright green again during the spring and summer, allowing residents to swim in a pool or at the beach. There's no shortage of beautiful days in Greenwich, regardless of the season.
Greenwich's greenspace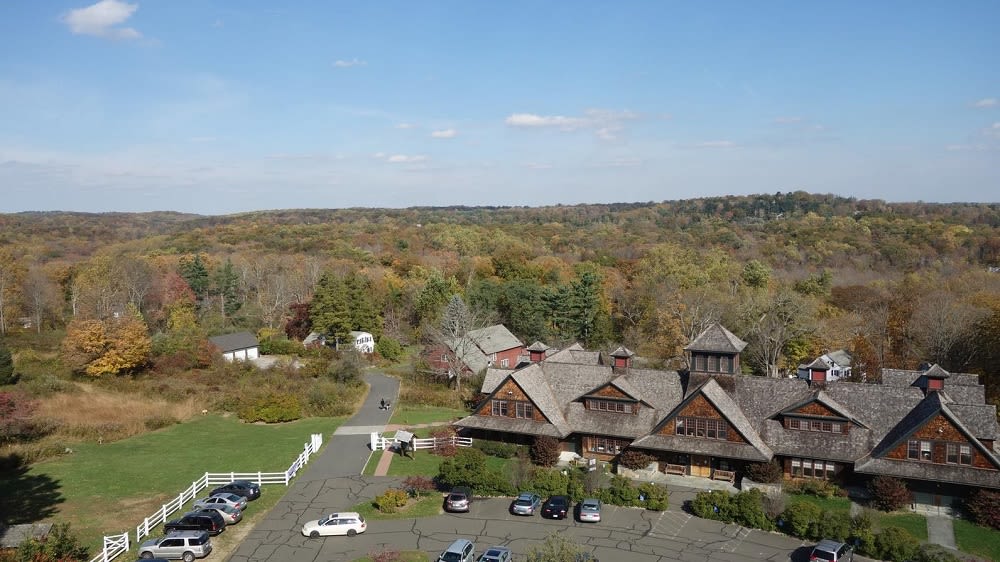 Within the city limits alone, the town is dotted with parks and recreational facilities to satisfy any type of interest. As mentioned before, Greenwich Point Park boasts nearly 150 acres of space, including a spectacular beach. There are running paths, a marina, and picnic areas. In addition to the mainland beaches, a short ferry ride gives Island Beach and Great Captain Island access, making for many pleasant day trips.
Stepping away from the shores, several nature preserves take in the indigenous wildlife. The
Greenwich Audubon Center
is great for birdwatching and immersing in nature. Again, the Babcock Preserve is another notable sanctuary to explore, delivering different exquisite types of flora and fauna. There are numerous exclusive golf courses and the
Griffith E. Harris Golf Course
to enjoy the fairways. You can also choose to work on the short game for a more leisurely pastime.
Education
Greenwich is home to some of the best-rated school districts in the state. Greenwich High School is
ranked the fourth-best public high school
in Connecticut. With a modest class size, the 9-12th grade school has a student-teacher ratio of 13-1, allowing students to have more individual attention than many of the overcrowded schools across the nation.
The entire Greenwich public school system holds its own compared to other districts across the state and country. The schools in this area are academically strong, and the same can be said for the extracurricular activities. Their top-notch athletics programs offer sports such as football, swimming, diving, lacrosse, and more!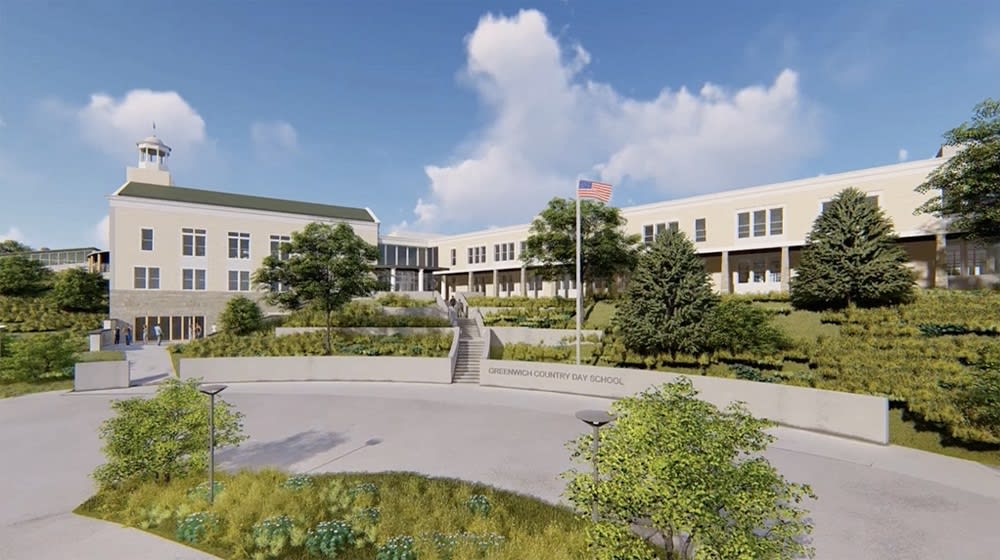 Photo courtesy of Greenwich Country Day School
Adding to the propensity to success, there are several equally prolific, highly-ranked private schools for Greenwich youth to attend, including:
Greenwich schools are guaranteed to provide the necessary tools for achievement.
Low taxes
Another perk to living in Connecticut is that taxes are the lowest in the Tri-State area. The income tax maxes out at just under 7%, compared to nearly 9% in the neighboring states. Greenwich also does not receive the additional 3.876% for city tax added to the New York state income tax.

While this doesn't seem like a huge difference, a little can go a long way, and it all adds up in the end, especially when you're ready to purchase a home for sale in Greenwich. New Jersey and New York have notoriously high property taxes in terms of real estate, but as well-heeled as Greenwich is, these real estate taxes are much easier to swallow than other comparable towns in the other mentioned states.
Plenty of things to do
Greenwich and other towns on the shore are popular with young families who want to escape New York City's space limitations. Therefore, the city makes sure there's a lot to do on date night! There are small cafes, seafood restaurants, fine dining restaurants near the water, and more hearty destinations like
The Ginger Man
.
If you like sweets, there are a lot of bakeries and pastry shops in the town where you live. There are also a lot of stores on Greenwich Avenue, from thrift shops to high-end stores like Kate Spade and Hermès. You may want to visit a coffee shop or one of the Green & Tonic juice bars after you've spent a day shopping here.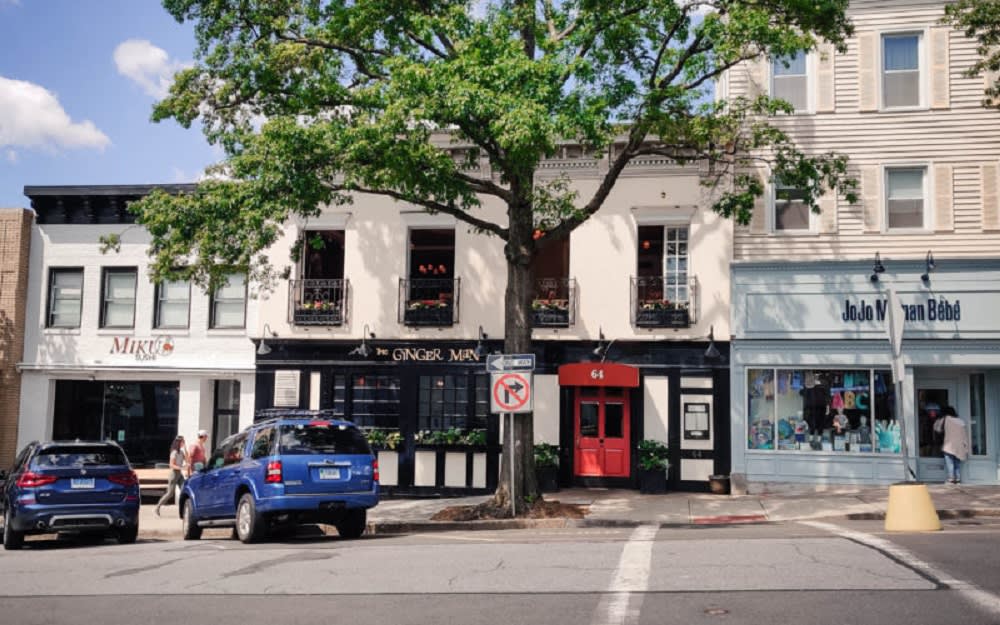 Photo courtesy of Svadore
Greenwich is a special place for those who prefer to engage in city life. Though sizable, this crisp and clean oasis maintains a quaint quality. Greenwich Avenue will satisfy the palate with its fabulous cuisine just a little over a mile long. Here are a few gourmet options that would be foolish to pass up.


These, amongst many other attractions such as the
Bruce Museum of Arts and Science
and the annual international film festival held by the city, comprise a plethora of niche boutique shopping establishments, great cafes, bars, and plenty more appealing places to see while casually milling around this central downtown hub. These beautiful amenities nestle against beautiful rolling hills and the picturesque harbor backdrop.
Choose Greenwich
Greenwich is arguably the best choice to take up residence in the Tri-state area, but finding the best neighborhoods for you might be better left to the knowledgeable and professional top-tier realtor Hyleri Katzenberg of
Luxe Latitudes
.
Hyleri Katzenberg
's inherent, honest and caring work ethic and integrity make her the go-to realtor to ensure that the buying or selling process is completed flawlessly from start to finish.
The bottom line is that Greenwich, Connecticut, has more than enough to offer. Graced with awe-inspiring beauty, outstanding education, reasonable taxes, and many of attractive real estate options, Greenwich will make life grand, and Hyleri Katzenberg will ensure it's achieved with peace of mind.