With rising prices and continued low inventory, the Westport, Connecticut, real estate market remains competitive and in favor of sellers. This is good news for anyone who is planning to sell their Westport home in the coming months. A few key preparation steps, such as pricing your home wisely, boosting your curb appeal, and getting a prelisting inspection so you can take care of any large repairs prior to selling, will help you take advantage of the market and sell your home in a reasonable amount of time. If you want to take your listing to the next level, however, do a little extra to make it stand out from the competition. One of the most reliable ways to make your home attractive to your ideal buyers is to stage it. Here is all you need to know about staging Westport homes for sale.
What is staging?
Staging is the process of rearranging furniture, adding/removing décor, and "dressing up" Westport homes for sale to make them shine in listing photos and appeal to those who see homes in person. The goal of staging is not only to make homes appear welcoming, roomy, and bright, it is also to help prospective buyers imagine themselves living in the home, thus encouraging them to submit an offer.
Why should I consider staging?
According to the National Association of REALTORS, both buyers' and sellers' agents report that more than 23% of buyers increased their home offer by 1-5% because the property was staged. This statistic alone should be enough to convince you that staging is well worth your time, energy, and financial investment. Not only do Westport homes for sale that are staged bring in more money, but they also sell faster. Some estimates put the number as high as 87% faster! If you are committed to selling your property quickly and for as much money as possible so you can relocate or upsize, staging must be on your to-do list.
Do I need to hire a professional?
To experience all the benefits of staging, most Westport, Connecticut, real estate professionals suggest their clients hire a professional stager. They have the knowledge, experience, and tools to ensure your home is hitting the mark in the eyes of potential buyers. The average cost for professional staging is $2,000-$2,400 per month. This may sound like a steep price, but when you consider that staging a median-priced Westport home of $1.6 million could up offers by anywhere from $16,000 to $80,000, you'll see it's certainly worth the investment. If for whatever reason, you decide to stage your home yourself, you can still receive some of the benefits as long as you follow best practices. Another option is to have your home virtually staged to appeal to those who are shopping for Westport homes for sale online.
When you work with an agent at Luxe Latitudes Team of Compass, we can assist you with staging via the Compass Concierge program. This hassle-free approach to selling your home allows you to earn more for your property with distinguished pre-listing services, including repainting, flooring, and staging. It's what you and your property deserve.
How do I prepare for staging?
Whether you decide to do some do-it-yourself (DIY) staging or employ a pro, there are some things you should do to ensure your home is ready for the process. They include:
Deep clean. Staging a dirty house is not going to accomplish your goals. Before you begin the process, hire a professional cleaning company that specializes in readying homes for the market. They'll do a full deep clean — including out-of-the-way places you've probably missed over the years — and set the foundation of a successful staging process.
Declutter. Those who have owned Westport homes for sale for many years have likely accumulated a lot of stuff. Not only do excess belongings make homes look less spacious and poorly maintained, but they can also prevent a prospective buyer from making a personal connection to the property. Prior to staging (or before your pro is scheduled to arrive), go through each room and remove anything that is the unnecessarily occupying floor, counter, or wall space. Pack what you intend to keep into boxes and take them to a rented storage unit until they can be moved to your new home.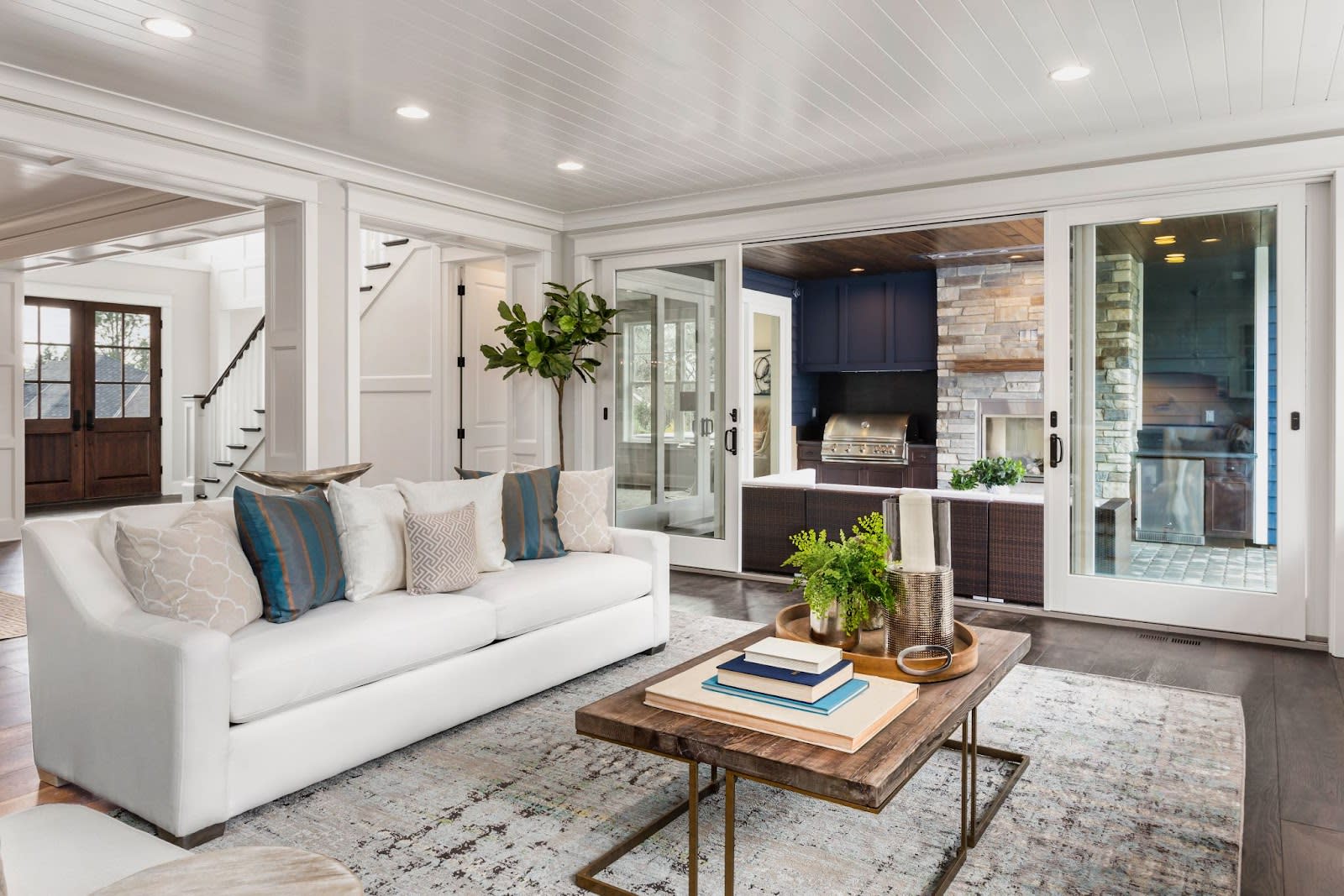 Depersonalize and neutralize.

Westport homes for sale

need to attract buyers with a wide range of tastes and preferences. To accomplish this, erase your own personality from your home by removing things like memorabilia from your favorite sports teams, framed travel photos, and anything of a religious nature. In addition, address any unique features, like walls painted in trendy colors or brightly patterned window coverings. Opt for warm neutrals like beige, taupe, and gray throughout your home.
What are the recommended staging steps?
Now that you've done the prep work, you can easily accomplish your DIY staging or facilitate the process for your professional stager. Here are the next steps either you or your stager should follow:
Remove excess or large furniture.

Westport homes for sale

need to have rooms that appear as spacious as possible. Too much furniture or bulky items make rooms look cramped and small. Put any large pieces in your storage unit and make sure each room has only the furniture necessary to state its purpose.

Maximize light. Homes that are bright are more welcoming to buyers, so the next step is to take down heavy draperies or blinds and replace them with sheer options (or leave windows uncovered). Put extra lamps in rooms that do not get a lot of sunlight.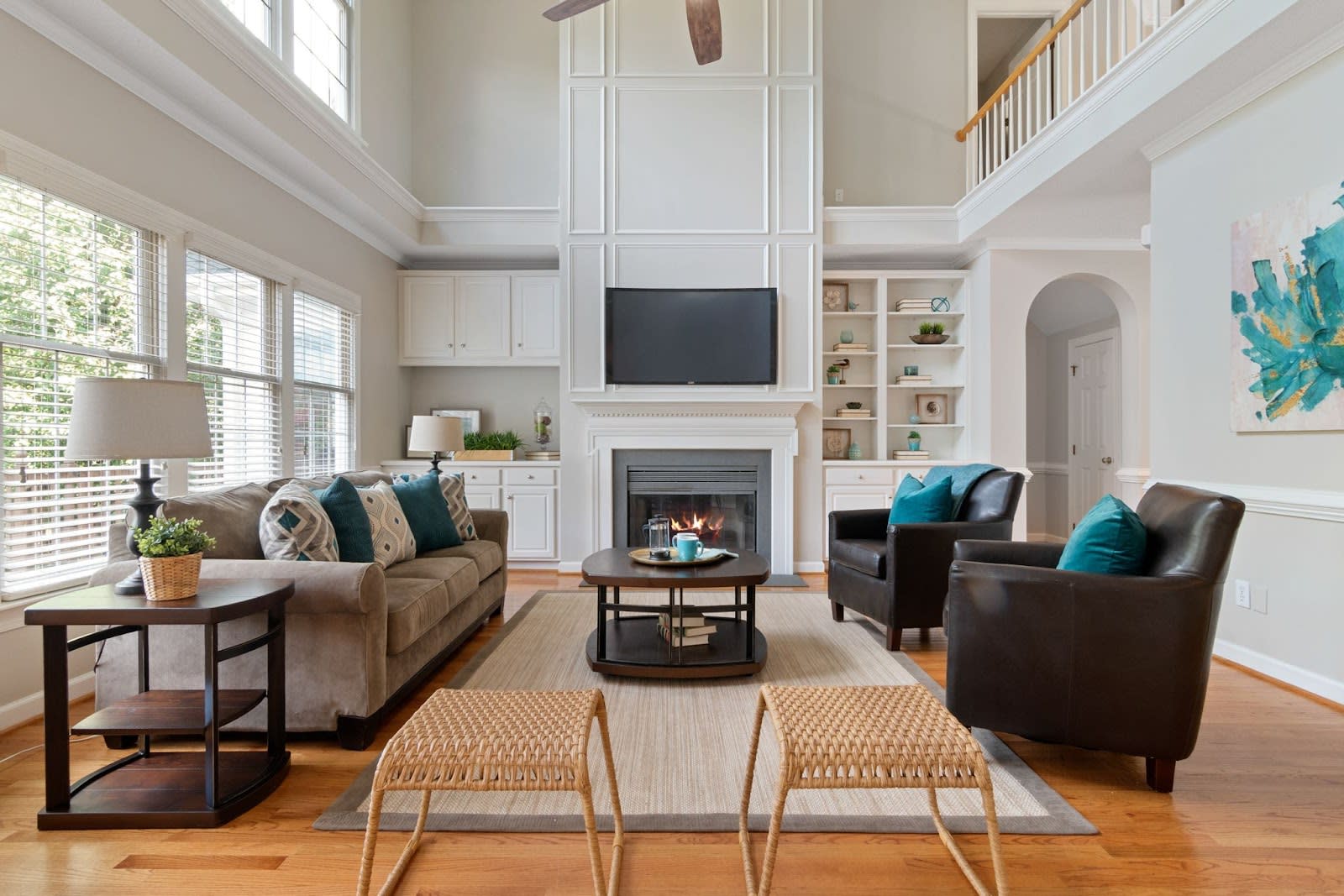 Add some finishing touches. Set the dining room table with fine china, linen napkins, and wine glasses. Burn some candles or bake some cookies. Place fresh flowers in vases in strategic locations. Anything you can do to make your home stand out will be noticed by buyers.
Ready to start the listing process for your home? Your Westport, Connecticut, real estate agent can connect you with a staging professional who will get the job done right or give you the advice to maximize your DIY project. If you've not yet chosen an agent to help you sell your home, reach out to one of the trusted agents at Luxe Latitudes Team of Compass for assistance.