Located along Connecticut's Gold Coast, the town of Westport provides residents and visitors a plethora of activities to take part in. With access to the water and less than 60 miles to New York City, summers in Westport are guaranteed to be full of excitement. Whether you've spent your whole life on the Gold Coast — or if this is your first summer — there's plenty of new activities and dishes to treat yourself to. We're breaking down the best beaches, shops, and restaurants to help you plan your perfect summer. You'll spend every one of summer's 92 days with a huge smile on your face, as long as you're in Westport.


Go to the beach
One of the best parts about living near the shore is the beach lifestyle, especially during the summers. Whether you're visiting, just moved, or are a Westport veteran, heading to the ocean for a weekend or partaking in some water activities is a must. 

260 Compo Beach Rd, Westport, CT 06880
     ◾ Kid-friendly
     ◾ Street and private parking lot
     ◾ Boardwalk
     ◾ Pavilion
     ◾ Concession stand
     ◾ Sand volleyball courts
     ◾ Play area
     ◾ Bathroom facilities
     ◾ Lockers

Compo Beach is one of Westport's more well-known shorelines. This 29-acre park is equipped with a gorgeous beach bordering the famous Saugatuck River. While the beach is open year-round, the summer requires a daily parking fee of $45 on weekdays and $70 on weekends. If you live close enough to walk, that's the way to go. There are only 100 parking passes handed out each day, so if you must drive, plan accordingly! 


Sherwood Island State Park, Westport, CT 06838

     ◾ Kid and dog friendly
     ◾ Private parking lot
     ◾ Bathroom facilities
     ◾ Concession shack
     ◾ Fishing allowed

As Connecticut's first state park, Sherwood is a beautiful place to visit. Accompanied by gorgeous scenery, a picnic or stroll along the shore suits those who don't enjoy basking in the sun all day. There's a long patch of sand filled with uniquely shaped and colored shells, perfect for those who enjoy collecting. If you're looking for a quiet and spacious state park to visit this summer, the historic Sherwood Island State Park is the way to go.  
Burying Hill Rd. & Beachside Ave. Westport, CT 06880

     ◾ Bathroom facilities
     ◾ Picnic tables
     ◾ Grills
     ◾ Parking lot

Another Westport Parks and Recreation beach is Burying Hill Beach. Located at Burying Hill Road and Beachside Avenue, this 2.39-acre park is filled with amenities and breathtaking views. Burying Hill is open from Memorial Weekend through Labor Day from 5 a.m. to 10 p.m., so you can experience those East coast sunrises and sunsets with your toes in the sand.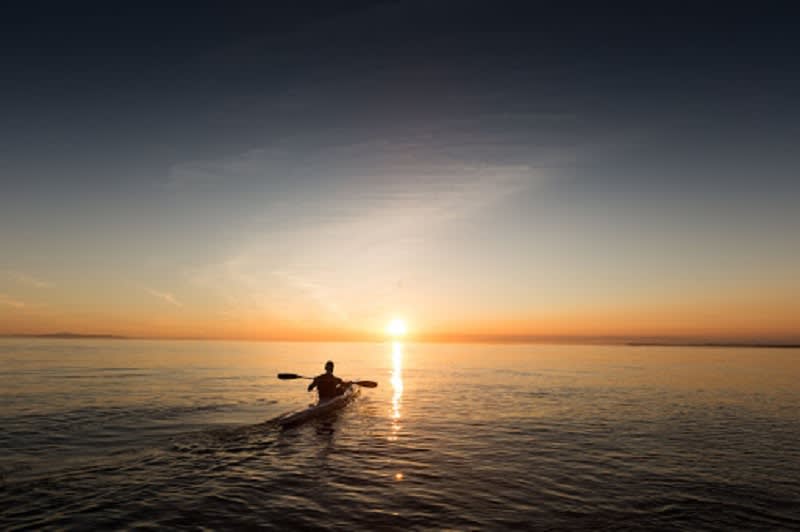 Old Mill Rd. & Hillspoint Rd. Westport, CT 06880

     ◾ Limited parking available
     ◾ Kayaking and canoeing are permitted during the off-season

Old Mill Beach is a small yet inviting beach. Its size and quaintness make it the perfect place to hide away and relax all summer long. As a part of Westport Parks and Recreation, Old Mill is a gorgeous shore to explore. The sunrises and sunsets reach a different level of beauty here.
Shop on Mainstreet
Mainstreet is Westport's hub for all the new trends. This downtown area is home to many modern retail names, such as Ann Taylor and Pottery Barn. With upscale shopping right at your fingertips, shopping along Mainstreet is the perfect consolation should the weather spoil any outdoor activities. Some of these recognizable and name-brand stores guaranteed to draw you to Mainstreet include:

     ◾ Brandy Melville
     ◾ Banana Republic
     ◾ Express
     ◾ Patagonia
     ◾ Theory
     ◾ Urban Outfitters
     ◾ Free People
     ◾ Vineyard Vines
     ◾ J. Crew
     ◾ West Elm 
     ◾ Williams-Sonoma
     ◾ Nike
     ◾ Mixology
     ◾ Lululemon
     ◾ Kate Spade
     ◾ Coach
     ◾ Jack Wills
Head to the Levitt Pavilion for a concert
For some small-town outdoor fun, head to the Levitt Pavilion. This concert venue will remind you why you fell in love with Westport. Opened in 1974 after residents found a need for a community gathering place, the Levitt Pavilion has welcomed several artists, including quite a few Grammy winners. The venue recently underwent a remodel, transforming the space into much more than just a concert stage. Today, the Levitt Pavilion in Westport welcomes talented artists, as well as hosting the perfect space for guests to gather pre-concert. Topping off an amazing evening at Levitt Pavilion is the Saugatuck River, which provides a natural and picturesque backdrop. 

The genres and artists hosted by the Levitt Pavilion are endless. Some upcoming performers include:

     ◾ The Connecticut Ballet
     ◾ DJ Rekha (Dance/Electronic)
     ◾ Lucy Kalantair & the Jazz Cats (Children's media)
     ◾ Billy and The Showmen (R&B)
     ◾ Paul Beaubrun (Dance/Electronic)
     ◾ Drew Angus (Pop)

With this array of talent, you're bound to find a show that fits your tastes and provides you with a perfect summer night. Doesn't that sound like music to your ears?
Dine at delicious restaurants
When you're done exploring all the activities that Westport has to offer, it's time to treat yourself to some of the city's delectable dining options. From high-end international cuisine to a coastal twist on street food, the variety is endless. 
The delicious OKO restaurant features an innovative take on Japanese food. With high-end sushi and a charming atmosphere, OKO gives you a fabulous and well-rounded experience. Their open-flow design allows you to look into the kitchen, to the bar, and onto the dining room. The overall experience provides guests with a fabulous place to dine, drink, or discuss. 
For a more traditional dining experience, the Spotted Horse Tavern specializes in New American dishes. The restaurant is a collaboration effort from several seasoned restaurateurs: Kevin McHugh, Pete Menonna, Tommy Febbraio, and Marc Murphy. Comfort food doesn't have to mean dishes inundated with the traditional grease and heartburn - the Spotted Horse uses organic, clean, and distinctive flavors. Through the thoughtful preparations of their top chefs, you'll enjoy fresh comfort food without regret. Inside a restored Federal house, their dining room features a horse theme alongside chic accents, granting an all-around cozy experience.
Regardless of your taste, bartaco is a must-visit. This restaurant doesn't feature your typical ground beef tacos - bartaco puts an East coast spin on their dishes. With oyster and wild boar options, your taco here will truly be one of a kind. Matched with delicious cocktails in a space that will make you feel like you're on vacation, bartaco's upscale street food will have you coming back for more. 
If you're in the mood for more traditional Mexican food, Don Memo is a great spot. Newly opened by Chef Bill Taibe, the restaurant is thriving even amidst the pandemic. Chef Taibe is passionate about Mexican cuisine and has immersed himself in the culture and flavors for years, giving him a unique perspective. With the heart of true Mexican cuisine at the center of all of their creations, Don Memo's handmade corn tortillas and locally sourced ingredients are mouthwatering. The restaurant also offers a full cocktail menu to top off their eccentric dishes, with a natural focus on tequila. It's no surprise their margaritas are among the best in Westport. Named after his family's cantina in Puebla, where Chef Bill grew up, Don Memo is full of passion, heart, and flavor.  
Enjoy dining on the Saugatuck River
For dinner with a view, visit some of these restaurants located along the Saugatuck River. 
Arezzo provides an outdoor dining experience that matches its amazing food quality. With a multi-tiered sun deck and riverfront patio, you'll be able to take in the gorgeous Westport views alongside flavorful Italian dishes. Chef Llanos' regional Italian cuisine is prepared beautifully and incorporates some of the freshest flavors. Accompanied by an extensive Italian wine list and honest hospitality, Arezzo offers a lively yet intimate experience for all.
The Whelk features an upscale-rustic waterfront dining experience. Embodying Westport's best flavors with its seafood dishes, The Whelk is one of the best eateries along the Saugatuck River. With an ever-changing menu, local-sourced ingredients, and a commitment to sustainable seafood, patrons will be hard-pressed to become bored of this outdoor oasis. To make your amazing experience even better, The Whelk's coastal cocktails enhance it all. 
If you're craving a super-nautical experience while indulging in American seafood, The Boathouse at Saugatuck is for you. Right on the water, patrons can enjoy happy hour and Sunday brunches while watching the Saugatuck rowing club glide by. If you'd like the beautiful space to yourself, the Boathouse also offers private event reservations.
___

If summer is a season you never want to end, then Luxe Latitudes Team of Compass can help you make your Westport summer a year-long reality. Whether you're looking to upgrade your Westport beach house or tap into your own Westport luxury home, Luxe Latitudes of Compass has your back. With years of combined experience, the team will customize your experience and make your buying process as enjoyable as possible.